S
o I am currently on a mission to find not one, not two, but FOUR dresses for FOUR weddings this coming Summer and believe me you the stress is real. That is why I have started scanning the net for potential options. There are numerous of factors that go into the decision making process of finding that perfect dress for a wedding, not any wedding but one of your close friends, which you know the photos will be around for, well forever. I forgot to mention, all these weddings are abroad and around the hottest time of the year, so I need to bare that in mind and not go for a thick fabric or one that will make me profusely sweat throughout the wedding ceremony.
Last week, when I was doing the usual online research for the Spring/Summer 18 trends, I happened to fall upon a playsuit which instantly caught my eye and made me think, "I WANT THIS NOW". I then clicked onto the playsuit, intrigued to find out immediately the name of the brand. There it stated it was an Alice McCall piece. The name seemed familiar but I didn't really know much on the brand itself, I apologise in advance now for those that are reading this and are thinking, "has she been living under a rock to not know who
Alice McCall
is", but this is what I love about blogging, I come across new brands daily and when one does catch my interest I like to feature them on my blog. Anyway, so I decided to delve deeper and continued to scroll down the
Alice McCall
main website, where I discovered her current Spring/Summer 18 collection which included angelic, feminine, lace, frilled, embellished maxi dresses and playsuits in vibrant prints and colours, just what I had in mind to what I would want to wear to all of these weddings.
About
The Auzzie brand Alice McCall was created by, yes you've guessed it, fashion designer,
Alice McCall
.
Alice began her fashion career when she first moved to London at 19 years old to be a stylist, she then began to sell one of kind, silk pieces as a hobby on the side, as she identified a niche to create playful yet feminine pieces with a focus on intricate detailing. Her designs quickly got noticed and gained a loyal fan base, catching the eye of bohemian lovers such as, Kate Moss. The brand was then established in 2004 at the Mercedes Benz Fashion Week Australia and now has a strong presence locally and internationally with its e-boutique, 8 stores in Australia and 255 stockists globally.
"With a focus on intricate detailing, the brands designs remain uniquely feminine. Playing with the graphic use of space and colour, experimenting with fabric technique from delicate hand embroidery to developing custom- in house design laces, the concept of craft is something that remains core to the brands DNA".
Alice McCall Spring/Summer 18 Collection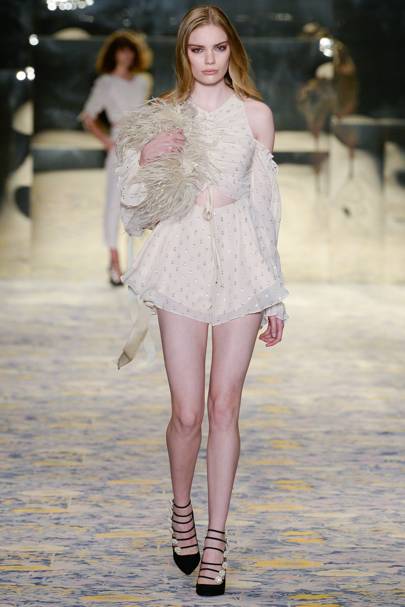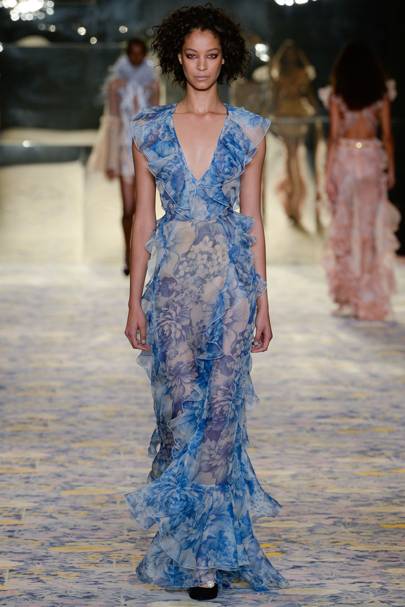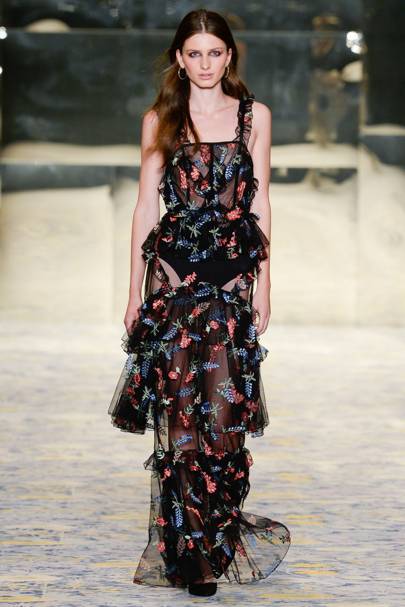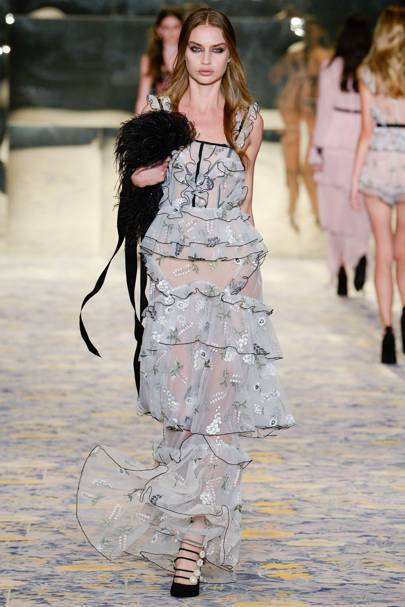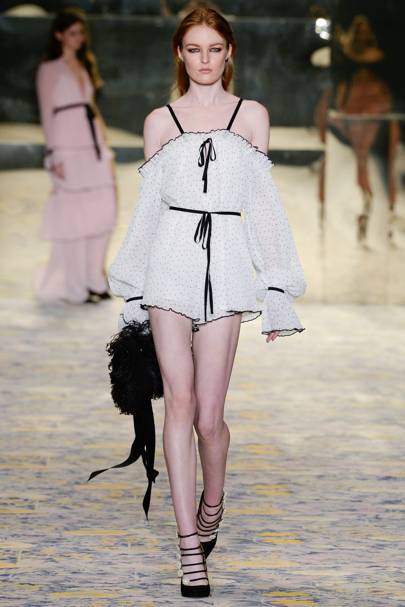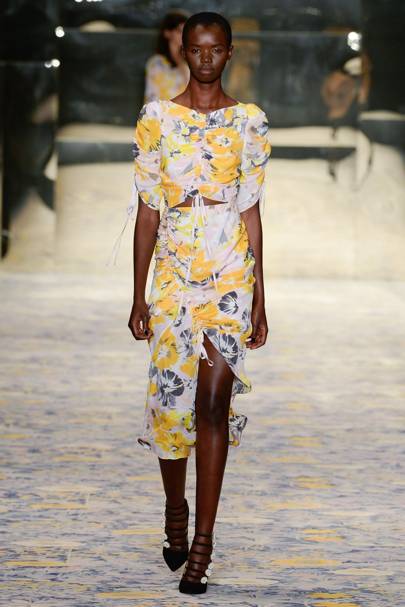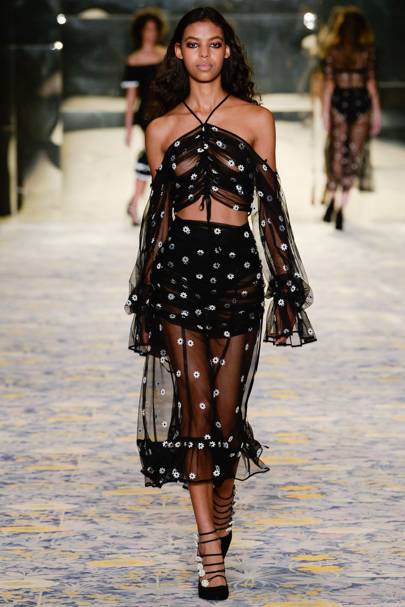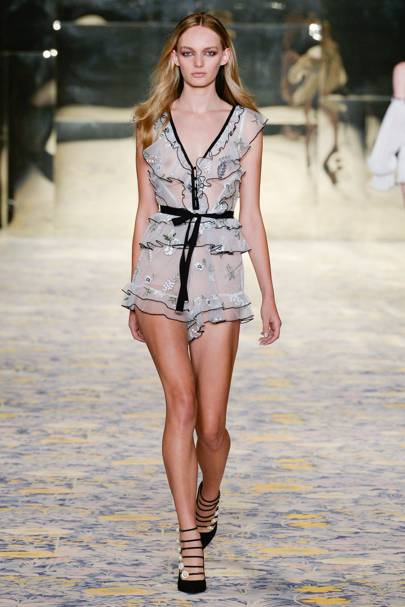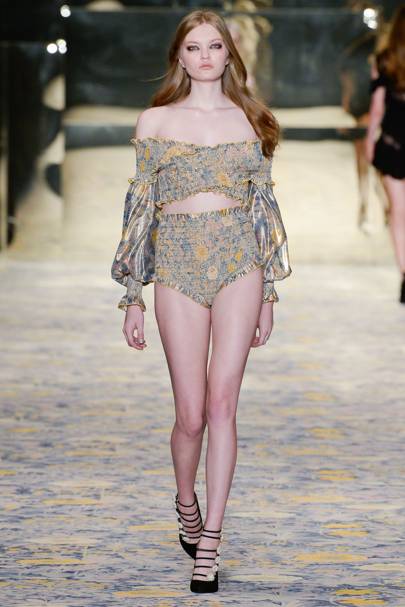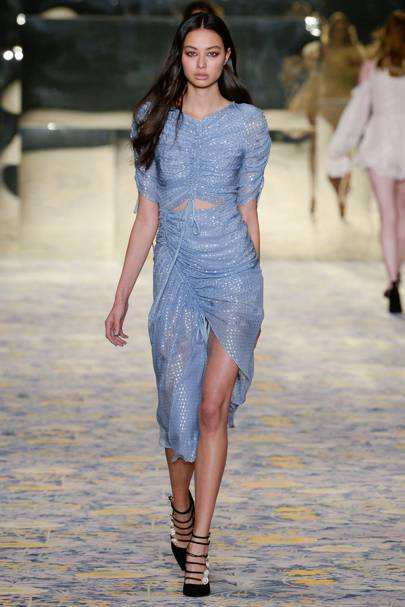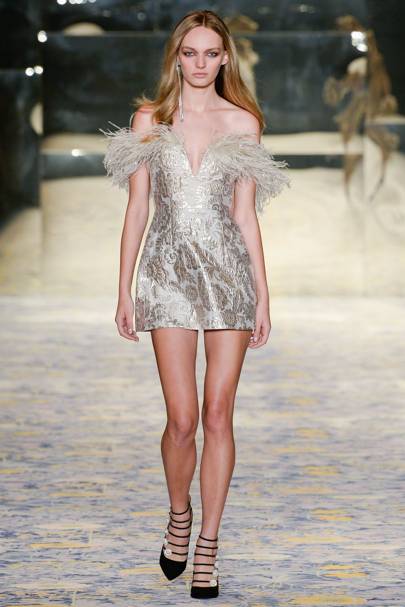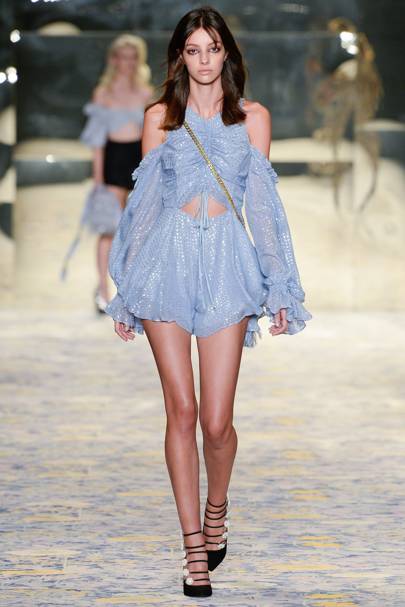 Shop here: